How to get to Osaka Guesthouse HIVE
Address : 〒553-0003 6-24-6 fukushima fukushimaku osakashi osaka japan

Phone number : 06-6136-7442

The closest station

10-minutes walk from Osaka Station Sakurabashi exit.:JR Osaka station

10-minutes walk from Nishiumeda subway station.:Nishiumeda subway station

12-minutes walk from Osaka Station Center exit.:JR Osaka station

15-minutes walk from Fukushima station.:JR Fukushima station
From Train Line
Access from Shin-Osaka

JR Tokai LINE
JR Tokai Line from Shin-Osaka to Osaka Station (4 minutes by Rapid)

Subway Midoshuzi LINE
Midoshuzi Subway Line from Shin-Osaka to Umeda Station (7 minutes)

Access from Kyoto

JR Tokai LINE
JR Tokai Line from Kyoto Station to Osaka Station (30 minutes by Rapid)

Hankyu Kyoto LINE
Hankyu Kyoto Line from Kawahara Station to Umeda Station (44 minutes by Express)

Access from Kobe, Sannomiya

JR Tokai LINE
JR Tokai Line from Sannomiya Station to Osaka Station (22 minutes by Express)

Hankyu Kobe LINE
Hankyu Kobe Line from Sannomiya Station to Umeda Station (27 minutes by Express)

Hanshin hon LINE
Hanshin hon Line from Sannomiya Station to Umeda Station (29 minutes by Express)
From Airport
Access from Kansai International Airport

JR Kansai airport LINE
JR Kansai Airport Line: Kansai Airport Station to Osaka Station (65 minutes by Express)

Nankai LINE
Nankai Line: Kansai Airport Station to Namba Station (34-39 minutes by Rapid)
Midoshuzi Subway Line: Namba Station to Umeda Station (13 minutes)

Airport Shuttle bus
Airport shuttle bus from Kansai Airport to Osaka bus station (50 minutes)
→ 【Bus schesule about here.】

Access from Osaka International Airport

Airport shuttle bus
Airport shuttle bus from Osaka Airport to Umeda bus station (25-30 minutes)

Osaka Monorail
Change to the Hankyu Line: Hotarugaike to Umeda Station from Station (about 15 minutes)

Access from Kobe Airport

Portliner
Port Liner from Kobe Airport Station to Sannomiya Station (18 minutes)

①JR Tokai LINE
JR Tokai Line from Sannomiya Station to Osaka Station (22 minutes by Rapid)

②Hankyu Kobe LINE
Hankyu Kobe Line fron Sannomiya Station to Umeda Station (27 minutes by Express)

③Hanshin LINE
Hanshin Line from Sannomiya Station to Umeda Station (29 minutes)
Directions from JR Osaka Station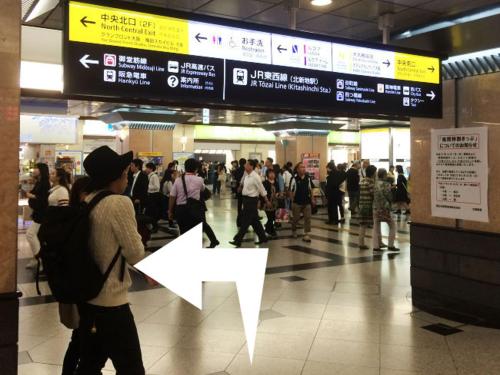 1. After you enter through the central ticket gate, go left.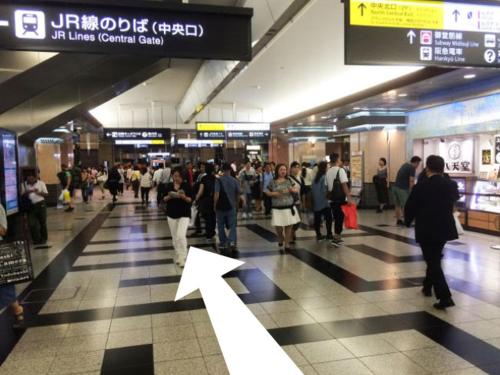 2. Go straight until you reach the central north exit.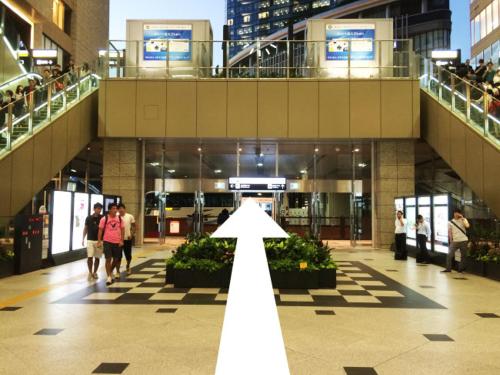 3. After you exit, go left.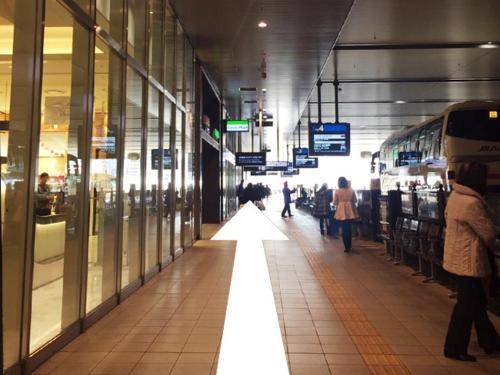 4. Go straight a bus terminal along the road.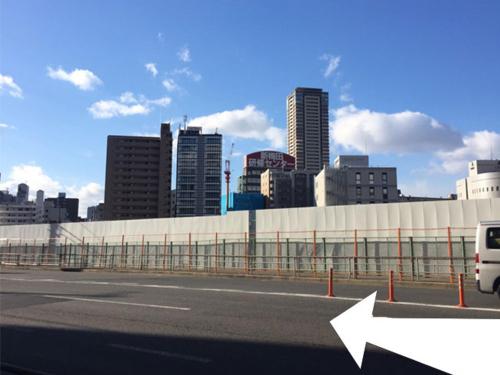 5. if you see this view, go straight at the same road.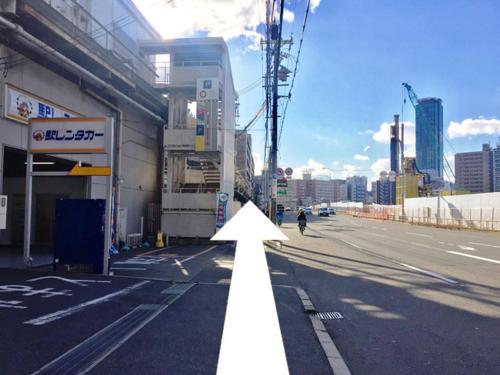 6. Go straight at the side of road.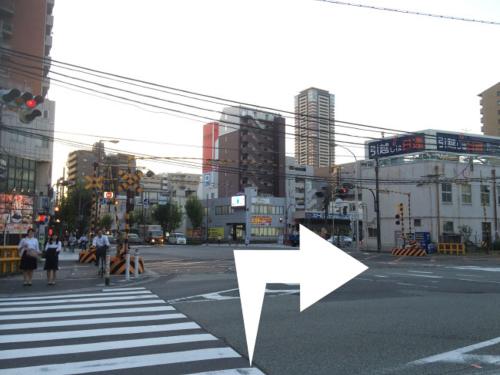 7. After across to the railway. please take a right side.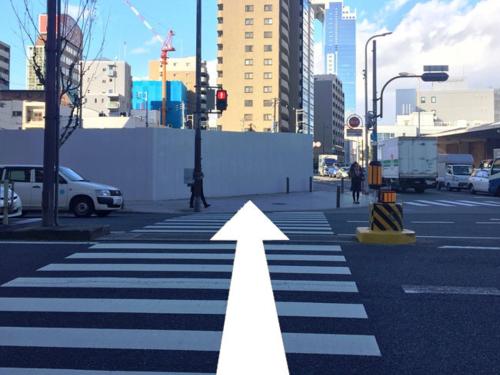 8. In front of road go straight to sky tower.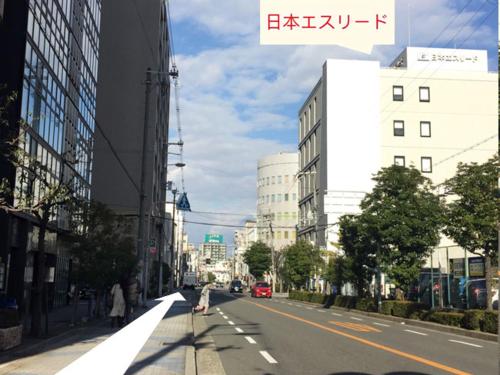 9. Go straight a roadside.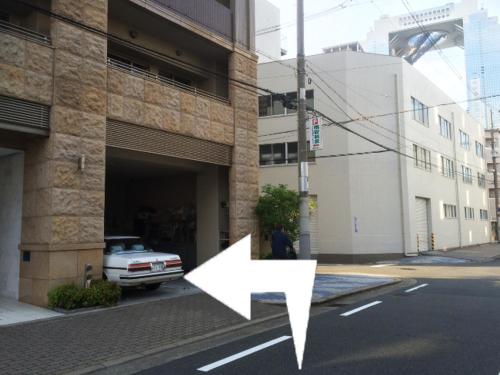 10. Please take a left side on the corner of this photo.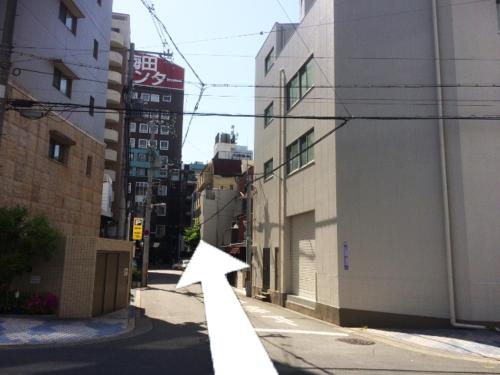 11. Go straight at the this road.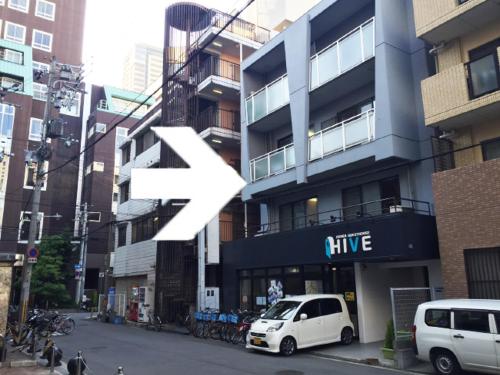 12. The blue building on the right-hand side is HIVE.